WMBA 3x3 Championships
---
---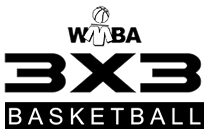 The Summer 3x3 Championships for ages 11+ will run this weekend, August 28th and August 29th. All teams, schedules, and results can be found on the Play.fiba3x3 website:
Good luck to all team!
PLAYOFF NOTES:
1. All teams will play round-robin in their Pool to determine who advances to the knockout rounds.
2. All WMBA on-court and Fair Play rules are in effect for all playoff games.
3. If a game is tied after regulation time, the first team to score 2 points wins.
4. All Fair Play and regular substitution patterns will continue into all overtime periods.
5. Teams are asked to be ready to play 15 minutes before the scheduled game time, but do not take the court until a gym supervisor has cleared you.
8. Playoff Results will be updated regularly on the Master Schedules and the FIBA event page