Peg City Youth Club League (Gr. 5 - Gr. 8)
---
---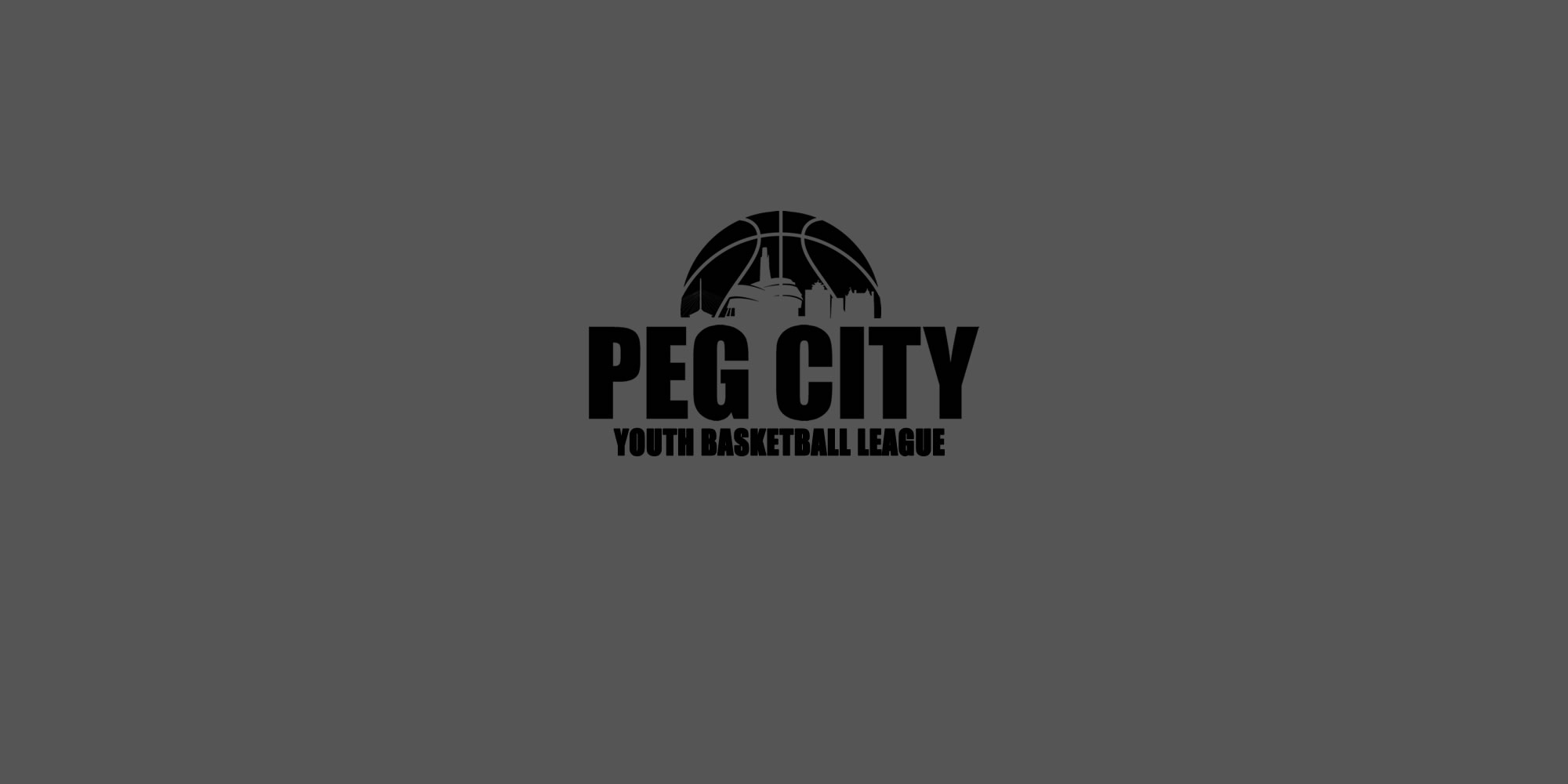 ---
2019-20 Peg City Youth Club League (Gr.5-8)
The Peg City Youth Club League (PegCity) represents an opportunity for independent club teams to organize and compete against one another. The goal is to have all clubs teams play under one roof to ensure the best atmosphere and level of competition for everyone in a safe environment. We encourage the feedback of the league members (club teams) to facilitate and grow a healthy basketball community in Winnipeg and surrounding area.
2019 FALL DIVISIONS/TIERS
The 2019-20 PegCity League caters to boys and girls aged 9 - 12. The regular season will begin October 26th and run through February 22nd on Saturdays. There will be a seeded consolation playoff draw played over Feb 29th and March 7th. Each team is guaranteed a total of 14 games.
Teams will have the option to declare as a Tier 1, 2, or 3 team in the following age categories.
All eligible players participating in this Fall/Winter Peg City League must fit without exception into one of the following ages:
5 - Born in 2009 and under
6 - Born in 2008 and under
Gr 7 - Born in 2007 and under
8- Born in 2006 and under
GAMES
Games will consist of:
5 minute warmup
4 - 8 minute quarters. Stop time.
4 minute half time (may be adjusted by the gym supervisor)
2 minute overtime will be allowed if time permits (games will run on the hour)
Teams can expect to play 12 regular season games on the following dates:
October 26: Regular Season Game
November 2: Regular Season Game
November 16: Regular Season Game
November 30: Regular Season Game
December 7: Regular Season Game
December 14: Regular Season Game
January 11: Regular Season Game
January 18: Regular Season Game
January 25: Regular Season Game
February 1: Regular Season Game
February 8: Regular Season Game
February 22: Regular Season Game
February 29: Playoffs
March 7: Championships
*There will be no games the following Saturdays (Gr.9-Gr.12 Showcase Weekends or Holiday Weekends):
November 9th (Showcase #3) - No games
November 23 (Showcase Championships) - No games
December 21 - January 4 (Winter Break) - No games
February 15 (Louis Riel Long Weekend) - No games
VENUES
The majority of PegCity games will be played out of the following Venues:
Canada Games Sport For Life Centre
Dakota Fieldhouse
Red River College
REGISTRATION
Registration for the 2019-20 Peg City teams will be $1500 per team, this includes the Basketball Manitoba Insurance ($250). Entire team fee must be paid online, by cheque made payable to the 'WMBA') Registration, or by e-transfer. Registration can be done online at wmba.ca
PEG CITY TEAMS

Any independent organizers within the community, Club Teams, are eligible to register a team.
THE WMBA PROVIDES:
Game facilities and referees.
Insurance.
Game equipment.
Administration services.
Gym supervision.
Scheduling.
Awards.
Statistics (PTS, REB, AST).
IMPORTANT DATES
Registration Deadline - Friday September 20th, 2019
Regular Season - October 26, 2019 - February 22 , 2020
Playoffs Start- February 29, 2020
Championship Games - March 7th, 2020
Club Summit - June, 2020
COACHES
It is the responsibility of the Club Team to provide all coaching. It is the responsibility of the WMBA to maintain a safe environment for its players. Coach's requirements are as follows:
Respect In Sport (free online course)
Child Abuse Registry Check (Paid by the WMBA)
Criminal Record Check (Paid by the WMBA)

RULES AND GAME MODIFICATIONS
RULE SYSTEM: All games will be played using the current FIBA rule system.
ZONE DEFENSES: Zones of any kind are NOT permitted.
BALL SIZE: The Gr 5 boys & all girls teams will use the size 5 basketball. Gr. 6,7, and 8 boys teams will use the size 6 basketball.
SHOT CLOCK: There is No shot clock
GAME FORMAT: All games will consist of four - 8 minute periods with a 4 minute halftime.
over. Each team will receive (1) timeout per team in the event of overtime. Timeouts must be requested through the score table and will be granted at the next stoppage in play.
ROSTERS: A player may only play for one Club per season. Players may play for a maximum of 2 different age/grade divisions. A player may play up a grade/age division but it must be with a team from the same Club. MAX roster size of 15.
UNIFORMS: Uniforms will NOT be provided to teams. Teams will not be penalized for "illegal jerseys", but all attempts to have the same color jerseys with numbers on front and back for the games must be made.
WARMUPS: Teams are to provide their own warm-up balls for the games.
CLUB SUMMIT
Tentatively scheduled after the championship games but before Club tryouts. The Club Summit would be a gathering of all Club organizers to discuss what worked and what didn't work over the past season. We hope for a collaboration and open dialogue between the league and the Clubs to plan for the upcoming season.